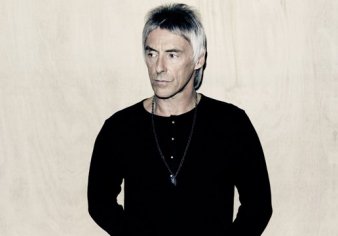 rock, singer-songwriter, mod
I'm a fan
One time member of the bands The Jam and The Style Council, Paul Weller is an England born singer songwriter who gained most of his fame through his solo endeavors. Often called The Modfather, Paul Weller is a musician who, while in his 2 former bands, helped define the mod revival of the 70s and 80s with songs like "Going Underground" and "Beat Surrender". In 1990, Paul Weller hit the road to play in concert on his first solo tour that hit venues and the occasional festival, but it wasn't until 1992 that this English musician released his self titled debut album. His solo music took on a more jazzy feeling and soon Paul Weller established himself in the then emerging scene of acid jazz music. Paul Weller has claimed inspiration from fellow English artists like The Beatles, The Kinks and The Who, but his music creates a truly unique sound that separates him from other musicians. This is the music video for the Paul Weller song "Wild Wood".
Read more
Paul Weller tour dates 2014 United Kingdom
Sorry, there are no Paul Weller tour dates available right now. Using the links below you can receive Paul Weller email alerts when Paul Weller tour dates are available or demand a Paul Weller concert in your city
Other Paul Weller concerts
Paul Weller's latest news
Paul Weller latest news, rumours and lineup confirmations.
23 Mar

The British Red Cross Japan Tsunami Appeal show will take place on April 3rd at London´s 02 Academy Brixton.London will be staging this special one off con...

07 Oct

To celebrate our new UK blog we´ve decided to inspire ourselves in Barclay´s Mercury Music Prize nominees, and bring together 5 essential British albums which...
Comments
Reply sent!
There are no comments yet. Leave yours!