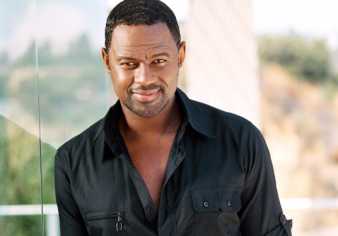 rnb, soul, brian mcknight
I'm a fan
Brian McKnight is an American rhythm and blues musician from Buffalo, New York. He has been nominated for the Grammy awards sixteen times. In the contemporary rhythm and blues genre, Brian McKnight is widely regarded as one of the most talented, prolific and inspiring young artists. Since 1992, McKnight has released 11 studio albums. His 12th full length offering is expected in 2013 with an album title, More Than Words. In addition to releasing over 11 records in his prolific career, he has worked with some of the biggest names and record labels in R&B music, such as Motown, Mercury, Warner Brothers, and E1 Music. The eleven studio albums McKnight released are Brian McKnight (1992), I Remember You (1995), Anytime (1997), Bethlehem (1998), Back at One (1999), Superhero (2001), U Turn (2003), Gemini (2005), Ten (2006), Evolution of a Man (2009), and Just Me (2011). He has won countless BET awards for his studio albums and performances as well as Image, Soul Train and MTV awards to boot. Brian McKnight currently resides in California and is still performing regularly and writing original music. In 2007 McKnight made his first appearance on Broadway with his role in Chicago. McKnight is largely recognized for his soulful voice with an impressive range. He has been cited as a very important new star for the R&B genre, particularly in his soul and oftentimes autobiographical lyrics. He is also proficient in 8 musical instruments including piano, bass, tuba, and flugelhorn.
Read more
Brian McKnight tour dates 2015 United Kingdom
Brian McKnight does not currently have any concerts scheduled in United Kingdom in 2015. If you're a Brian McKnight fan, there are similar bands with concerts coming up like Keith Sweat, Blackstreet, Musiq. The last time Brian McKnight played a show in United Kingdom was 2014, in London. Overall, Brian McKnight have played a total of 12 gigs in the country. If you're ready for a road trip, Brian McKnight, currently has 7 gigs booked in cities like Waukegan (United States).
Other Brian McKnight concerts
| | | | |
| --- | --- | --- | --- |
| 18 Jul 2015 | The Seneca Niagara Events Center at Seneca Niagara Casino | Niagara Falls, US | |
| 01 Aug 2015 | Cypress Bayou Casino | Charenton, US | |
| 06 Aug 2015 | The Tulalip Amphitheatre | Tulalip, US | |
| 13 Aug 2015 | Rose Music Center at The Heights | Dayton, US | |
| 15 Aug 2015 | Hard Rock Rocksino | Northfield, US | |
| 29 Aug 2015 | New Jersey Performing Arts Center | Newark, US | |
| 24 Oct 2015 | Genesee Theatre | Waukegan, US | |
Past Brian McKnight gigs in United Kingdom
Brian McKnight's latest news
Brian McKnight latest news, rumours and lineup confirmations.
There're no Brian McKnight news yet. Stay tuned to the Brian McKnight rumors and confirmations.
Comments
Reply sent!
There are no comments yet. Leave yours!